A new unified lifestyle was developed by IKEA, emphasizing low-cost furniture, and home furnishings. Going a few decades back, IKEA was the first company to design home furnishings as a lifestyle instead of individual stand-alone items at the beginning of the 1950s. In the 1950s, inexpensive furniture was not a novel idea. In all furniture stores that offered lower-priced furniture, low-cost plastic, and particle board copies of wood furniture models could be found.
Before designing and producing furniture, IKEA selected what they wanted to sell a product for and the designers and suppliers worked together to ensure that the end product could be the price.
Today, this idea of IKEA has become a very tangible global industry. This has been made possible through the exemplary management and marketing strategies implemented by IKEA. 
Because of the way it offers its goods, IKEA is also able to cut costs and keep prices down.
IKEA's global success can be directly attributed to the fact that it has introduced a low-cost system in its operations. Its goods are priced low enough that anyone can afford to buy them. Via this approach, IKEA maintains a profitable company because it tries to uphold its low-cost commodity principle.
While IKEA already sells low priced goods, this does not mean that you cannot save further at IKEA. Read these tips given by experts at MommySavesBig to know how you can be a smart shopper at IKEA. 
Click and Collect
There is no better way for you to avoid the IKEA shopping frenzy than to never set foot inside it. At IKEA.com, you can shop online and pick up your products at the store. Your local IKEA store will take out your purchased items when you use Click and Collect and have them ready for you when you arrive.
When several stores offer free store delivery, you pay $5 for that privilege, a small charge but an exception today. You will get a $5 IKEA gift card in exchange that you can use for a future order.
Missing Parts Are For Free
If you end up missing items, the store will substitute them for free for your IKEA order. You can simply find out the missing part number listed in the assembly instructions, as per a former company employee, and call your local store to ask for substitutes.
Save More With IKEA Family Membership 
Sign up for an IKEA Family membership before you buy something else at IKEA. It's a loyalty program that can be signed up for by anyone over the age of 18. It's free, and it can save you a lot in the long run, particularly if you're a regular IKEA shopper. To be eligible for the rewards, you don't need to win points or invest a certain amount, you just get them. Some of the impressive money-saving advantages of membership in the IKEA Family include:
Monthly Members-Only Discounts: Every month, IKEA sells a variety of items for members only,

90-Day Price Protection: If anything you buy goes on sale within 90 days of your order, as long as you're a customer, you can get a refund of the difference just by handing in your receipt.

Restaurant Deals: You get a free coffee or hot tea with your visit if you're a member, and you get access to exclusive restaurant and food shop discounts every month.

Monthly Gift Card Sweepstakes: Every month, you get a chance to win a $100 IKEA gift card if you make a purchase and swipe your Family Member Card.
Look for the 'Last Chance' Section
This one applies pretty much to all stores. Make sure you shop in the sales section only. In fact, the yellow tags that say 'last chance' can mean some pretty good offers. The discounts typically range from 15 percent to 50 percent, according to an IKEA spokesman. This means you can even get a product at half its price. Such products have also been discontinued or are part of a series of limited editions, so be on the lookout for them. 
Plan Before You Shop
As in every adventure, if you prepare ahead, you can have more fun and avoid pitfalls. Especially on busy weekends, you may not want to stroll every inch of the shop. Browsing IKEA's online catalog (or getting one of their hefty printed catalogs) is a nice idea.
In order to help you get organized, IKEA.com provides shopping lists, you can check whether goods are in stock and if there are sales that you might miss while you are in the store.
 To help lead you through this experience, grab a printed store map (or use the map in the IKEA app). If you want, you can enter the shop through the exit door.   For the best bargains, you'll start right where you want to be: the As-Is area near the checkouts.
IKEA shoppers for the first time (and maybe even some vets) do not know there are shortcuts built-in from the long and winding route to bail. And it's not that IKEA hides them; the shortcuts are exposed by your store map. Or you can just follow the arrows through the unmarked service doors, which make it look like you're moving into a room just for employees, but you're not.
Choose IKEA When You Plan to Move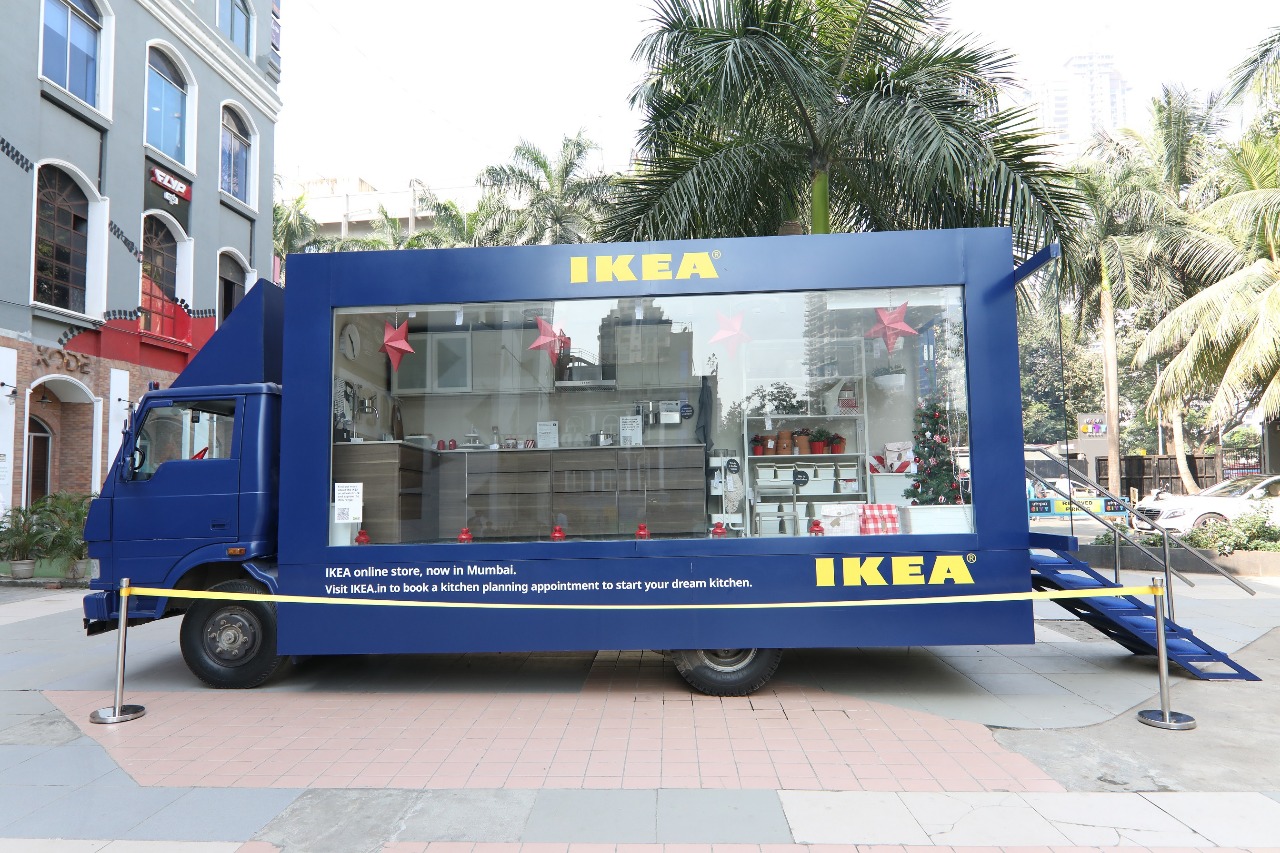 Sign-up with IKEA's moving program before your next move. They offer a helpful guide to get you through the difficulty of moving to a new house and you can get $25 off on an in-store order of $250. If you move (especially if you're looking for furniture for your new place) you're likely to easily meet that minimum.
Price-Check Before You Buy
In the restaurant area, most Ikea stores offer free WiFi, so carry with you a laptop. Look up comparably priced products before making some major purchases and read reviews of the product you're considering. Be sure to search the website in the "Offers" section as well. This will, in the long run, save you money!
Babysitting Perks
It can take hours for a ride through IKEA, an activity that is not always the most enjoyable for the younger kids. In a magical place they call Smaland, which offers all the fun of a Swedish forest, take advantage of IKEA's free childcare. Kids must be between the ages of 4 and 10 and must be potty-trained (no diapers or training pants). Availability is minimal, and weekends and school holidays are the busiest, as you may expect.
Children in Smaland are restricted to one hour, but if you're a part of the IKEA Family Network, your child gets an additional 30 minutes.
Friends Within IKEA
This suggests pulling a string or two if you have a friend who is working near you at an IKEA shop. For anything they want to purchase, all IKEA co-workers are entitled to a 15 percent staff discount. There is also an in-house provision which allows workers to use this discount for friends if their purchase is worth up to £100. By depending on a buddy from inside the IKEA ranks, here is how you can save 15 quid.
Be smart about it, otherwise, you might get your friend in trouble.
Eat at IKEA
What is so unique about IKEA is that much more than just a chain of furniture stores, it has become everything. In order to have a meal or to spend a nice day with the kids, people worldwide visit the large blue boxes directly.
In its own right, the IKEA Restaurant has become a familiar trademark, all flat pack furniture aside. Not only is the food fine, but when compared to other dining establishments, it offers exceptional value for money. Even more so, as we mentioned earlier when you use your IKEA Family card.
Free organic baby food is also available for any order over £ 2.75 at the restaurant. How well thought out and what a perfect way to save money.
Here are Some of the Frequently Asked Questions:
Here's what IKEA lovers have been wanting to know about: 
Does IKEA have a curbside pickup?
IKEA has made a decision to progressively roll-out Click & Collect for curbside customer order pick-ups at select stores in order to better satisfy the customers who are looking for affordable home furnishing solutions.
How do I get an Ikea moving coupon?
You will receive the coupon via email after you register for an IKEA.com profile and provide your name, move-in date, address, and opt-in to receive e-mail communications. Sign up for their New Mover program to save $25 off your $250 or more in-store order.
How do I get free shipping at IKEA?
Free shipping is available on IKEA items if you make a purchase of $25 or more.
Is IKEA delivering during Covid?
IKEA Home Deliveries will go Contactless to protect the health and safety of their clients and co-workers during this time. All deliveries will now be delivered to your front door, rather than to a room within your house.
How to get an IKEA birthday coupon?
One of the many advantages of entering the IKEA Family program is the birthday coupons. Whether online or in-store, you can register to get a coupon. To obtain a printed membership card,  go to any store kiosk. A voucher for a FREE Frozen Yogurt cone (BOGO) at the IKEA Bistro will accompany it at the time your card is dispensed.
Does IKEA assemble for you?
Their pieces are meant to be assembled by you. You'll save the most money that way. They have, however, partnered with TaskRabbit to connect you to an independent 'Taskers' network that can provide assembly services on the same day.
Is the IKEA family card worth it?
Every visiting IKEA Family member is entitled to a free cup of coffee Monday through Friday.  Furthermore, there are deals at the IKEA restaurant on a variety of tasty meals. Moreover, Special deals on selected IKEA goods are also available. That's why getting an IKEA Family Card is certainly worth it.
We hope our smart hacks will help you shop more and save more at IKEA. Happy shopping!