Dining out in fast food outlets or restaurants is something that most of you often do. Whether you have to grab your breakfast on your way to work or just a weekend outing with the kids, dropping in at a favorite pizza place just happens to be the way of life. Hence, spending money on food is inevitable. Mommies, we know you agree to this. But now the question is how to save some dollars on food. 
Well, missing out on the discount days at the food outlets is quite common, as it is really difficult to keep a track of it. So, the best way out is to grab some heavily discounted food coupons. There are several places wherein you'll get these food coupons, both printable and non-printable, which you collect and utilize whenever you stop by at that place. 
Isn't it a great way to initiate some savings, moms!
Plus, as you collect and use these food coupons, you don't have to always turn down your kid's demand for his/her favorite snack. With these food coupons, you can also easily grab some healthy breakfast when you're running late for work. But how will find these coupons? Visiting the website or outlet of every eateries and restaurant isn't possible, so it's better to collect it from websites that offer a wide spectrum of food coupons. 
So which are the best places for food coupons? If this question is on your mind, then you're in the right place. Here we have curated a list of the best places to get food coupons and help you grab some discounts. . So mommies, let's check out these websites to help you retain some cash besides enjoying your favorite dishes with your family. 
Where Are The Best Places For Food Coupons?
Finding a suitable place to get food coupons is at times tricky, as there might be a lot of misses in redeeming these coupons. So, choosing a website, which offers the latest and authentic coupons of food outlets, is important. 
These websites mentioned below are some of the authentic ones, which offer food coupons for some of the best eateries in your surroundings.   
1. RetailMeNot.com 
If you're looking for affordable dining places for the weekend outing or restaurants with the best deals, then your go-to-spot for saving some money on food is RetailMeNot. With a compilation of some amazing offers from Pizza Hut, Papa John's, Olive Garden, Starbucks, and many more, RetailMeNot offers coupons from over 100 such eateries. With the thought of giving you maximum savings deals, RetailMeNot works tirelessly to collect the best deals from the most popular food places. So moms aren't it the right saving destination for you! 
Besides, RetailMeNot partners with over 70,000 brands across the world; it stands out as one of the leading money-saving destinations on the virtual platform. Offering online as well as in-store coupons, RetailMeNot can influence your purchase decision through its power of savings. Whatever you wish to buy, be it groceries, clothing, health, and makeup, or food, RetailMeNot has got deals for everything. 
Well, RetailMeNot also offers innovative promotional media solution that includes mobile coupons, code, cashback offers, and browser extensions. These, in turn, help the partner brand to achieve its goals. Plus, you get various brands to choose from in case you want to buy something. So you mommies can go for the brand that offers more discount for any product you wish to buy. 
That's not all! At RetailMeNot, you'll get deals of all types like free shipping and holiday season sales, and not just discount coupons. Such deals ensure you save every time you shop, or rather step out to dine. 
With approximately 3000 food coupons and deals at RetailMeNot, mommies you get ample opportunity to save on food. Let's take a look at some of the best food coupons available at RetailMeNot currently.
Order your kid's favorite pizza from Papa John's and get 25% Off on online orders. 

Craving for some Chinese food? Use the code JULY 2020 to get $4 Off on your order at Panda Express. 

If you want to go for casual dinner, then drop in at Long John's Silver and grab 2 meals at just $9.99.
That's not all, as there are more coupons from restaurants and eateries like Marco's Pizza, Red Lobster, Papa Murphy's, and many more. Check out the site now and grab all you can!
2. Groupon.com
Whether you're craving pizza or Chinese food, you can surely try out all at really affordable prices. Wondering how? Well, it's through the food coupons from Groupon. A hub for best deals and coupons, Groupon understands the needs of the people and focuses on offering saving deals on food and drink, arts and leisure, style and beauty, and many more. Isn't it a great option for you, moms?
Offering 50 to 90% discounts on varied products and services, Groupon is currently the top-notch e-commerce platform in America. As the company name is the portmanteau of 'Group' and 'Coupon', it does offer deep discounts using a group discount model. 
Besides, if you subscribe to Groupon, it will keep you posted about the daily deals on different products and services in and around you via emails, notifications on the mobile app, Facebook, and Twitter posts. So, moms, the next time you wish to go shopping or just want to dine, all you need to do is check out the Groupon app or site to grab the coupons to stack up your savings. 
And, in the case of food coupons, Groupon has got ample offers for you, mommies. Whether you want to drop in at a newly opened restaurant or get your favorite dish delivered at home, Groupon has savings options that cover all. From Burgers to Sushi to Burritos to Tacos, you'll surely find coupons for all cuisines on Groupon. So, moms, now there's no need to postpone plans of dining out or taking your kid to his/her favorite burger place. Also, check out some of the amazing food coupons available on Groupon now. 
Grab classic Italian dishes such as pasta, pizzas, and lasagnas from Pizzareno worth $20 at just $15. Get this 25% Off coupon from Groupon. 

Have you been thinking of trying Sushi? Groupon has various coupons for the same cuisine, from 20% Off at I Love Sushi to 40% at Hands-on Thai and Sushi. So moms, get your coupon now and enjoy this delicacy. 

And if you are planning a date night with your partner? Before you drop in at any random restaurant, do check out the different coupons from Groupon. Blue Agave Tequila Bar and Restaurant is offering 20% off and Su Casa Mexican Restaurant is offering 27% off. Get the coupons from Groupon and enjoy your dinner date. 
Groupon also offers discount coupons on opting for delivery from the local diners. So, you can retain a dime on food, while you relish the dishes. 
3. Rakuten.com 
Most of you often go overboard while spending on food and drinks, right moms. Casual outing with friends and colleagues, takeaways during those tiring days at work, or just your kid's day out- whatever the occasion is, spending on food is almost inevitable and saving impossible. But if you have heard of Rakuten, then moms no need to worry about spending on food. 
Rakuten, the one-stop destination for discount coupons, offers the best deals on groceries, food and drinks, apparel, shoes, and many others. It also offers cashback and conducts seasonal sales to ensure that with every purchase your saving increases. 
If you want to save via Rakuten, then all you need to do is find your store, shop as usual, and get the cashback by PayPal. For discount coupons, you directly check out at the Rakuten site under the popular codes. 
Besides, for food coupons, shop at Rakuten to get amazing deals on popular restaurants and diners. Not just at restaurants and eateries, you can also shop at Rakuten to get a variety of gourmet foods at discounted prices. 
Well, mommies, if you wish to grab some of these food coupons from Rakuten, then check out these deals:
Start your day with a healthy breakfast from Angelic Bakehouse, and get a 3% cashback coupon at Rakuten. Also, get a 20% off on your first purchase with the code ANGELIC20. 

Want to take a day off from cooking? If yes, then order your nutritious meal from Balance BistroMD and get a cashback coupon of 3.5%. Also, you get free shipping along with 10% off on your first order. 
So mommies, visit Rakuten to shop for the best deals on food and more. You are in for some really  delicious cuisines alongside retaining a few dollars on each order.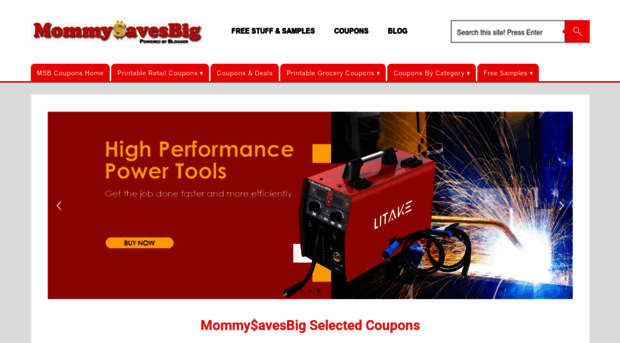 Well, moms, we hope the search for the best places to get food coupons has become easier with the information provided. Moreover, at MommySavesBig, we also offer a wide range of food coupons to ensure that you save a couple of dollars every time you go out dining or order online.  
Download these apps, or visit these websites to grab the best food coupons at the earliest.